Explore WNC
Western North Carolina has something for everyone.  Each town has its' own unique style and feel.  Whether you are looking for the relaxed small town life or the action the city offers, Western North Carolina has a place for you!
Western North Carolina Explorer
Buncombe County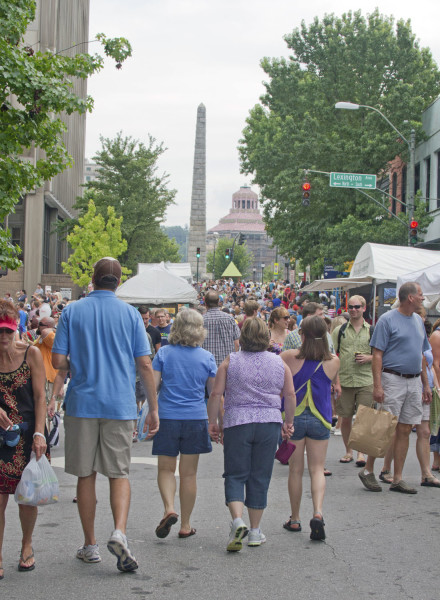 Buncombe County is one of the larger counties in Western North Carolina with a population of approximately 250,000.  Buncombe County includes the city of Asheville, Alexander, Arden, Biltmore Lake, Biltmore Forest, Black Mountain, Candler, Fairview, and Leicester, Swannanoa, Weaverville, Woodfin and areasof Fletcher. Some of the natural attractions in this county include the Blue Ridge Parkway, North Carolina Arboretum and the Western North Carolina Nature Center. There are art galleries in many of the communities and various theatres including the Asheville Community Theater. If you get a chance, take a hot air balloon ride to get a different view of our gorgeous mountains. The world famous Biltmore Estate is always a great way to spend a whole day exploring. Asheville has received many recent accolades over the past couple of years. Some of our personal favorites include: ranked one of the top 10 US cities for amazing places to live if you love the great outdoors (SheKnows.com,March 2014), named one of America's 10 best small cities on the rise (Smartertravel.com, July 2014), and one of the eight best beer towns in America (CNN.com, May 2013). As Asheville continues to grow there are always new adventures to be found.
Asheville Chamber of Commerce
Explore Asheville
Biltmore Estate
Grove Park Inn
Western NC Nature Center
NC Arboretum
Blue Ridge Parkway
Asheville Community Theatre
Asheville Hot Air Balloons
Haywood County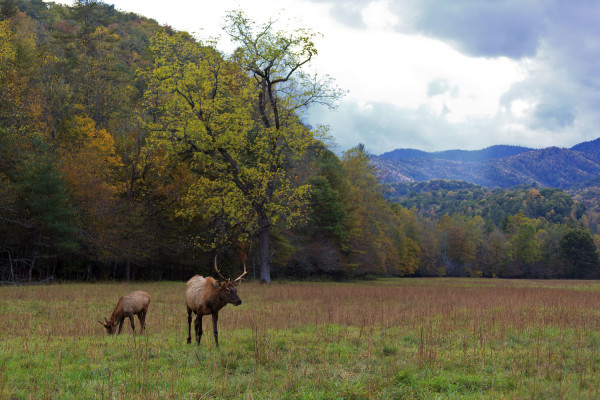 If you take a drive through Haywood County, you will most likely notice that most people you pass on the small country roads wave a hand in greeting. This county has a population of approximately 59,000. Haywood County includes the towns of Canton, Clyde, Lake Junaluska, Maggie Valley and Waynesville. This county has a more rural country feel because of the population in addition to the local farms and mountainous terrain.  Haywood County has 13 peaks that are above 6,000 feet in elevation and has the highest elevation of any county in the East.  This includes the well-known Cold Mountain. Travel to the Cataloochee Valley to see the Manitoban Elk or to the Cataloochee Ski area for some fun on the slopes. Don't forget to check out Folkmoot. Folkmoot is an international festival that has been a part of the Waynesville and surrounding communities since 1984 that includes a 2 week event with groups from over approximately 100 countries. As you travel through Haywood County, you will notice a variety of housing from custom log homes to farm houses to everything in between.
Haywood County Chamber of Commerce
National Park Service/Cataloochee Valley
Cataloochee Ski Area
Folkmoot
Henderson County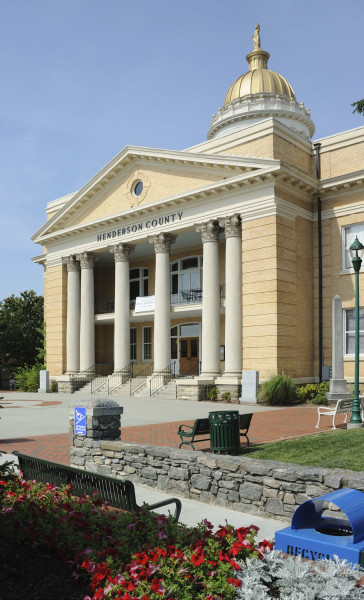 Henderson County hosts mountain ranges, peaks and rolling valley areas. The County has a population of approximately 110,000. Towns include Bat Cave, Balfour, East Flat Rock, Edneyville, Etowah, Dana, Flat Rock, Fletcher, Gerton, Hendersonville, Horse Shoe, Laurel Park, Mills River, Mountain Home, Naples, Tuxedo and Zirconia. Henderson County is rich in history, culture and theatre. Don't miss out on a performance at the Flat Rock Playhouse that is made up of members from around to the country of the Actors Equity Association. Henderson County is known for its' apple orchards and yearly NC Apple Festival in downtown Hendersonville. In addition, Henderson County like many counties is rich in outdoor activities with a portion of Dupont State Forest being located in the County.
Henderson County Chamber of Commerce
Dupont State Forest
Flat Rock Playhouse
NC Apple Festival
Transylvania County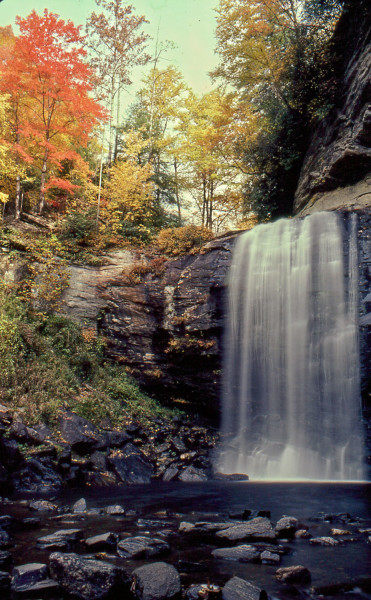 Transylvania County is known as the "Land of the Waterfalls". There are over 250 waterfalls in this beautiful mountain county. Transylvania County includes the communities of Brevard, Rosman, Cedar Mountain, Lake Toxaway, Connestee Falls, Penrose and Pisgah Forest. With a population of approximately 33,000, Transylvania County has access to the Pisgah National Forest, Gorges State Park and Dupont State Forest and is surrounded by the Blue Ridge Mountains. Transylvania County offers a small town feel in all of its communities and provides for many outdoor activities including hiking, biking, canoeing and fishing. Don't miss out on the renowned Brevard Music Center or forget to look for the infamous white squirrel during your time in Transylvania County.
Brevard Chamber of Commerce
Transylvania Waterfalls
Dupont State Forest
Gorges State Park
Brevard Music Center
Madison County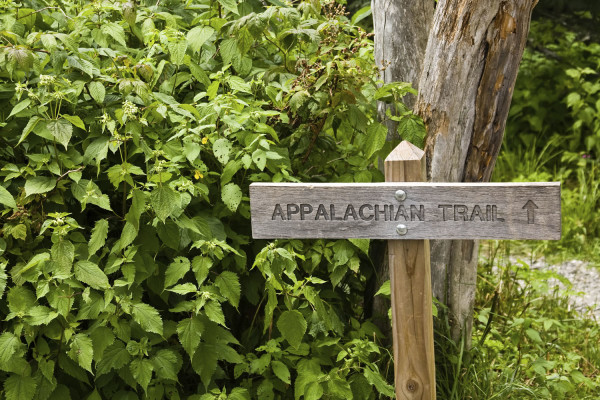 Madison County is one of the more rural counties in Western North Carolina with a population of approximately 21,000. This county includes the towns of Hot Springs, Mars Hill and Marshall. Madison County borders Tennessee and hosts over 55,000 acres of National Forest. Life in this area is laid back and relaxed. Time can be spent rafting or tubing on the worlds' third oldest river, the great French Broad. Take time to experience the natural hot springs and get a relaxing massage afterwards in the small yet dynamic town of Hot Springs. Don't miss out on the Appalachian Trail and enjoy beautiful views of the Blue Ridge Mountains. Madison County also hosts the Wolf Laurel Ski Resort for some adventures on the slopes. Like many counties in Western North Carolina, Madison is rich in music history. It is a county known for traditional mountain music. Madison County is also home to many artists from painters to ceramic and woodworking artists. Their work can be seen in the small shops in the different communities.
Madison County Chamber of Commerce
Hot Springs
Hot Springs Resort and Spa
Wolf Laurel Ski Resort